Restoring
Saint George Crivelli's
Underdrawing Tricking the Eye
with Pastiglia Painting with
Tempera Silver and Gold
Leaf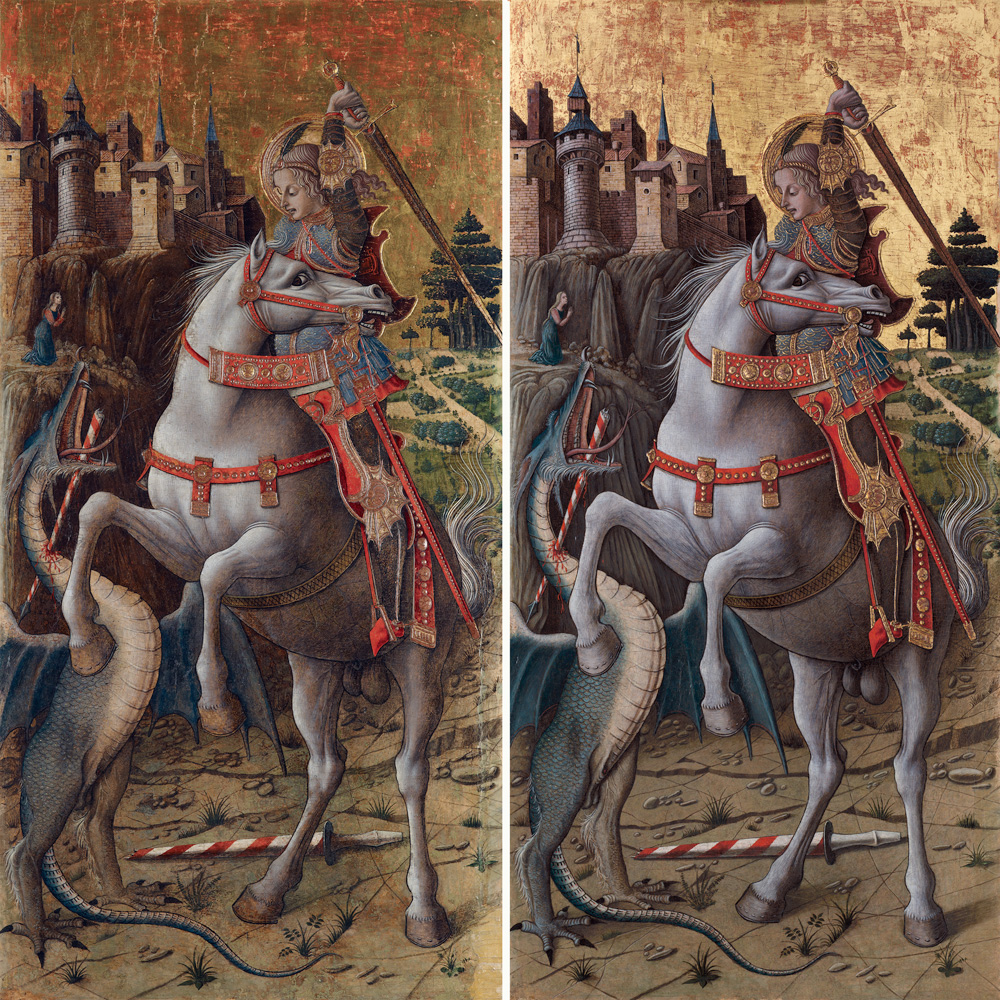 +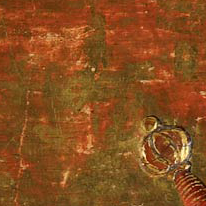 Over time, much of the gold leaf eroded to reveal the red bole beneath. Bole is a clay rich in iron oxide; made into a paste, it provides a layer to which gold leaf adheres.
+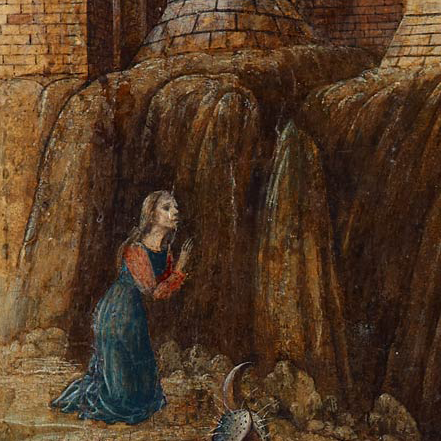 The conservator restored abrasions in the area near the rocky cliffs with careful in-painting.
+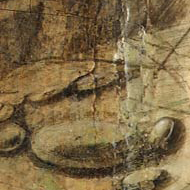 A vertical area of damage appears at the lower right side of the work.
+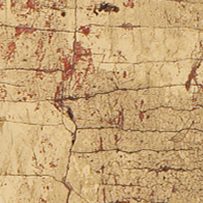 Restoring the gold leaf helps us to see more clearly the artist's original intentions.
Conservator Gianfranco Pocobene on conserving the painting (transcript)
For a 550-year-old painting, the Gardner's Saint George Slaying the Dragon could have been in worse shape. Still, a crack marred the lower right side. Delicate gold leaf had worn away from its surface and the aging varnish gave the painting a faded yellow patina. Saint George was due for a facelift.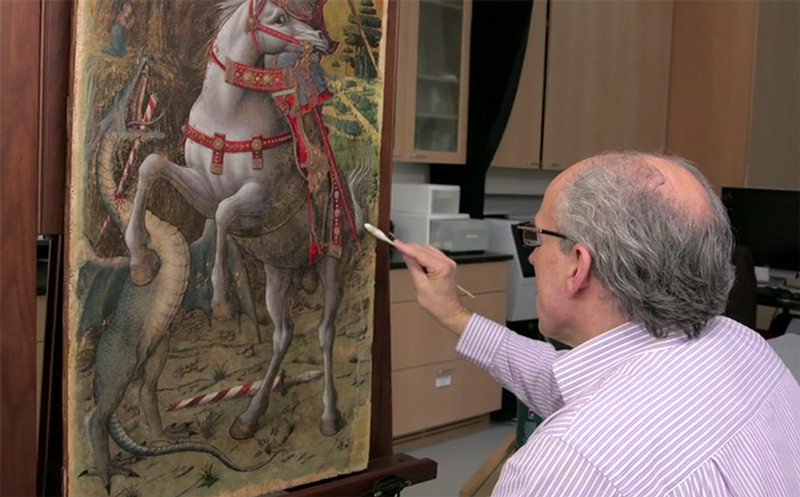 See the fully restored artwork